King Khalid International Airport - Riyadh Airport (RUH)
Use this website to quickly find the most important information about Riyadh King Khalid International Airport or KKIA Airport: Flights (Departures, Arrivals and Delays), Parking, Car Hire, Hotels near the airport and other information about Riyadh airport. Plan your travel to RUH Airport with the information provided in this site.
Riyadh King Khalid International Airport (IATA: RUH, ICAO: OERK) is located 35 kilometers north of Riyadh, Saudi Arabia. The airport serves the city of Riyadh, the capital of the country. Is the second biggest airport in Saudi Arabia, after Jeddah airport.


There are currently 40 Airlines (approx) that uses Riyadh Airport for scheduled passenger service. These airlines offers a wide range of destinations in all over the world. The airport is considered as the air gateway for the Kingdom of the Saudi Arabia.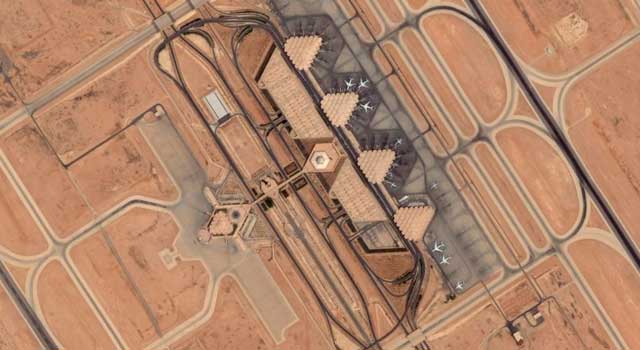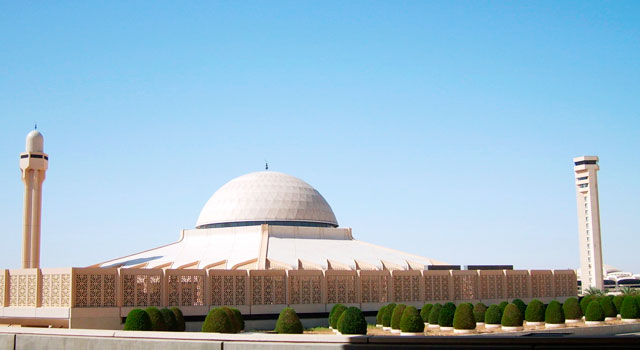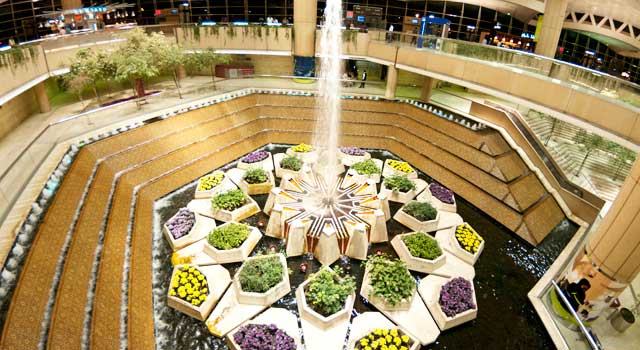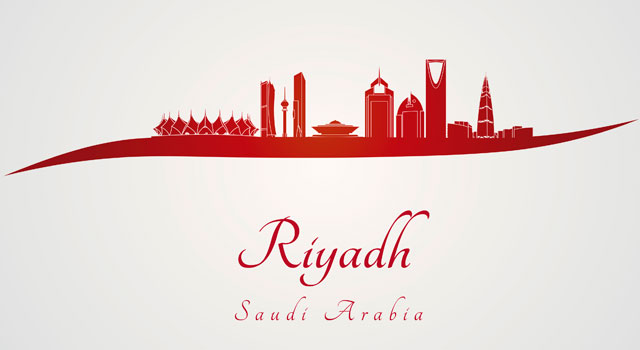 This airport was built to handle the increasing local and international air transport requirements for Riyadh. The airport that KKIA replaced, Riyadh Airport (close to the city center), currently is a Royal Saudi Air Force airbase.
The passengers handled by Riyadh King Khalid International Airport is increasing every year. In 2015, 22,3 million passengers used the airport and there were over 160,000 flight operations. In 2014, the airport handled more than 20 million passengers.
Terminals at King Khalid International Airport
The airport has four main passenger terminals but only three of them are currently operative. Each one has 8 aero-bridges.
- Terminal 1: Is used for international flights, except flights operated by Air France, Korean Air, Saudia and Middle East Airlines (Skyteam members and flynas).
- Terminal 2: Is used for international flights with the exception of the flynas members and skyteam.
- Terminal 3: Is used for all domestic flights.
- Terminal 4: currently is not operative.
- Terminal 5 (Domestic): It's a new terminal inaugurated in 2016. The terminal is adjacent to the other ones, and handles domestic flights. There are free shuttles that connect this terminal with the international terminals every 10 minutes.
Three linking buildings connect the terminals with lots of facilities and services. The land area allocated for this airport is among the largest in the world.
Some KKIA data
- The Central Control Tower is one of the world's tallest.
- The Royal Terminal is only used for Saudi Royal family and the Kingdoms Guests.
- There is a current expansion in the airport to increase the capacity to 25 million passengers and to built a new terminal.
- There is a mosque, 4 Terminals and 2 runways.
- The mosque is the most important structure on the airport.
Terminal Transportation
There's no public transport operative that connect Riyadh airport with city center. It's planned to built a metro system in 2019. Passengers can go by taxi, rent a car, and some hotels provide shuttle bus service. There are also moving sidewalks located in the three buildings that connect the International and the Domestic Terminals.
Contact information
Address: Airport Road, King Khalid International Airport, Riyadh, 13463, Saudi Arabia
Telephone: +966 11 221 1000